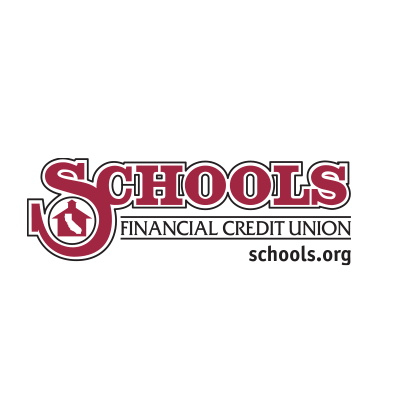 Schools Financial Credit Union
Community & Education Outreach
Schools Financial Credit Union strives to be an active partner in our community. We recognize that practicing good Corporate Citizenship supports the Credit Union Philosophy of "People Helping People." Furthermore, we aspire to help raise the overall level of social and economic well-being of those in our community through direct financial support and participation in public service activities, in addition to championing the education sector. The Credit Union is always looking for ways to better position us to reach out and serve — as only credit unions can — those people in greatest need of affordable financial services. Below are some of the programs Schools Financial supports:
Community
"People Helping People" extends beyond our branches. Our members and our staff band together to extend that philosophy to those in need who reside in the communities we serve. Some of the organizations we lend a hand to are:
Children's Miracle Network
The Credit Union raises money during the holiday season for the Children's Miracle Network. Stockings are sold for a little as a dollar, and decoratively hung around each branch with the donor's name displayed.
Making Strides for Breast Cancer Walk®
In an effort to fund an array of breast cancer programs and services, several Schools Financial employees volunteer to walk and raise money each year for the American Cancer Society.®
Run to Feed the Hungry
Schools Financial sponsors and staffs a water station at the annual Run to Feed the Hungry, which raises money for the Sacramento Food Bank & Family Services.
Spirit of Giving
Through this program established by Schools Financial, the Credit Union family provides food and gift donations for employees or temporarily displaced families faced with hardships during the holiday season.
Education
Schools Financial Credit Union was founded by a group of teachers wanting to help others in their field, and our commitment to education hasn't wavered since. We participate in and sponsor several programs dedicated to assisting teachers and students, including:
Bite of Reality
Schools Financial staff and other volunteers visit high schools in our field of membership to give students a "Bite of Reality." Through an interactive simulation, students learn how to make real-life financial decisions, including paying for housing, transportation, medical insurance, student loan debt and more.
Credit Union Partners in Education (CU PIE)
Several Schools Financial employees are actively involved in CU PIE, a network of volunteers from local credit unions whose primary purpose is educating young people on financial awareness, money management and career development.
Scholarships
Each year Schools' Board of Directors appropriates scholarships to local institutions of higher learning. The colleges include American River College, California State University, Sacramento, Cosumnes River College, Lake Tahoe Community College, National University, Sacramento City College, Sierra College and Yuba College.
School Service
Schools Financial encourages and compensates employees to give their time to schools and day care centers.
Special Circumstance Member Aid
Unpredictable events can place a strain on our finances. For that reason, the Credit Union created two special-circumstance loans to help minimize the impact on members.
Loans for Budget Impasse
Members who are not receiving their normal pay as a result of a government impasse are eligible to receive no-interest loans to bridge the impasse.
Loans for Disaster Relief
Members who are the victims of disasters are eligible for special low-rate Credit Union loans.